Now your outdoor space is ready – entertain throughout the summer with these tips | Mortgage Architects
Source: Mortgage Architects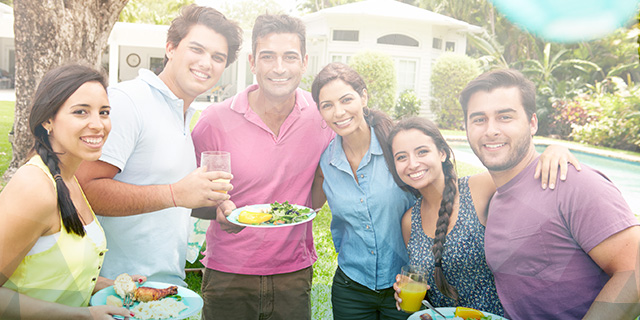 5 Essential Summer Entertaining Tips
Summer is right around the corner, and for some parts of the country, summerlike weather is already here. With warmer weather and longer days, what better time to utilize your outdoor space for entertaining. Here are some great tips to help you plan your next backyard summer soiree:
Put it on cruise control: by setting up a well-stocked buffet table and drink station, the party will essentially run itself. Everyone can serve themselves and you'll also create a spot for them to mingle

Keep everyone comfortable: provide ample supply of things like water, sunscreen and bug spray. As night approaches, a few light blankets will keep the chill away

Consider the food ahead of time: preparation is key. Think of the menu and how to prep it in time. Also ask your guests about food allergies

Music: choose your music ahead of time so you don't have to play dj all day and night as well. Load up a playlist on a mobile device or choose a online playlist and press play!

Set up yard games: if space permits, set up an outdoor game such as bocce
Hopefully these tips will make your next summer party a success! If you have any great outdoor entertaining tips, please do share below in the comment section.
Happy entertaining!